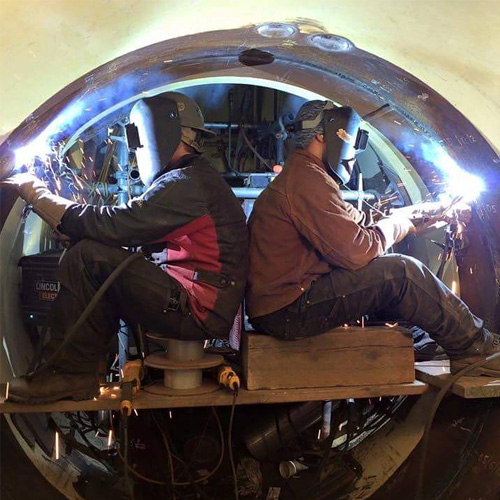 2015 Dean's entered into a $1.4 million dollar contract with Mcnally/Aecon JV for welding of the Port Mann Tunnel Project in Surrey, B.C for Metro Vancouver. We welded a little over 2k feet of 84"x1" steel pipe that was all butt welded with a backing bar. We also welded the (2) 240 foot shafts. The tunnel ran 50 feet below the Port Mann River bed.
2010 Dean's entered into a $6.5 million dollar contract with Frontier Kemper on the Twin Tunnels Completion Project in Vancouver, B.C.  for Metro Vancouver. This job had over 3000 ft of shafts and over 15,000 feet of tunnel that is steel lined. The 10 ft diameter pipe ranged in thicknesses from ½" to 2" with 9 different field assembled Tees and crosses.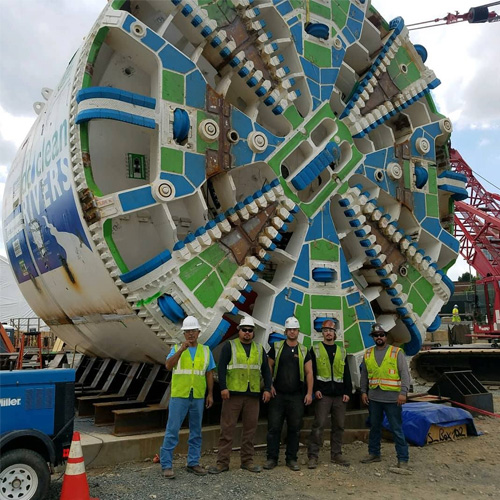 In 2018 we were in Washington D.C working with the joint venture Salini Impregilio Healy assembling another Herrenknecht Tunnel Boring Machine. This one was 27 foot in diameter, and we were there with a crew of 6 welders for close to 3 months.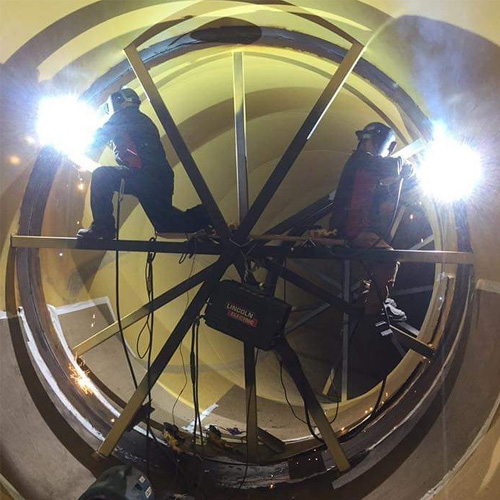 2015 Dean's entered into a $2 million dollar contract with CRT-EBC for the Upper Lillooet Hydro Electric project for Innergex. The over 2k feet of 144" penstock was located 40 miles outside of Pemberton, B.C. The pipe ranged in thicknesses of ½"-3/4" and included a 500ft run of pipe on a 40% grade.
San Vicente Pipeline Tunnel
Sepulveda Feeder Urgent Repairs