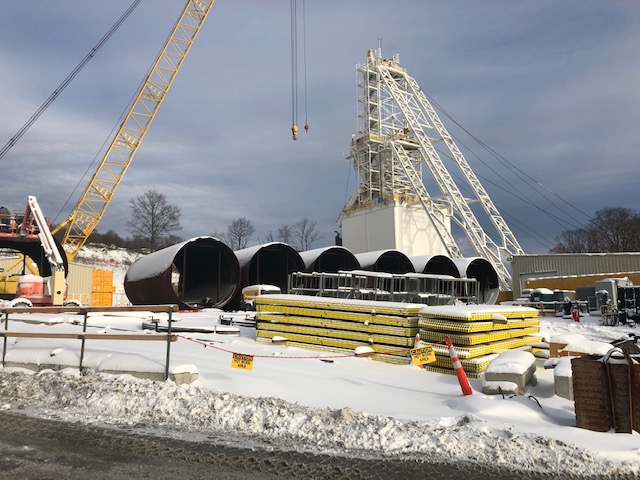 In 2016 Dean's entered into a $8.5 million dollar contract with Kiewit-Shea Constructors on the Roundout West Branch Bypass Tunnel in Newburgh, NY for the New York City Department of Environmental Protection. This project has over 10,000 feet of 16' diameter steel pipe that ranges in thicknesses from 1"-2" butt welds in a tunnel approximately 800 feet underground. This project is scheduled to be complete by mid-2021.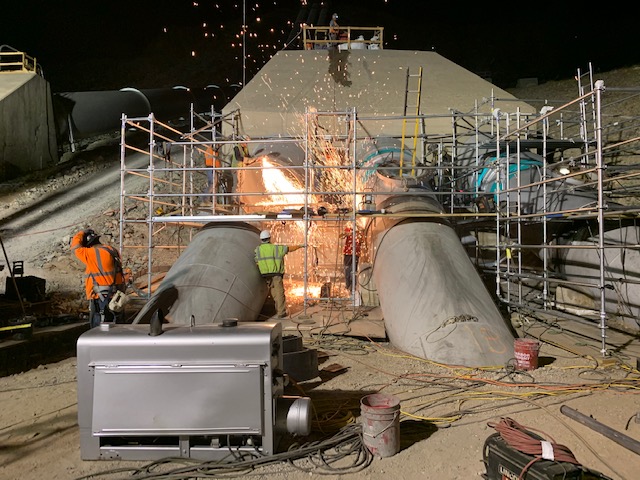 In 2019 we started this $1 million dollar project with J.F Shea Construction to rehabilitate the steel pipe at the Metropolitan Water Districts five pumping plants located in San Bernardino and Riverside Counties in Southern California. This work consists of relining over 2,000 feet of 6-foot diameter discharge piping. This shutdown work is being performed in tow phases, one of which was done in February 2020 and the second shutdown to be done in February 2021. Due to the time constraints of a shutdown of this size at the peak of the work during the 3-week shutdown we had 25 welders onsite to ensure project coverage and completion.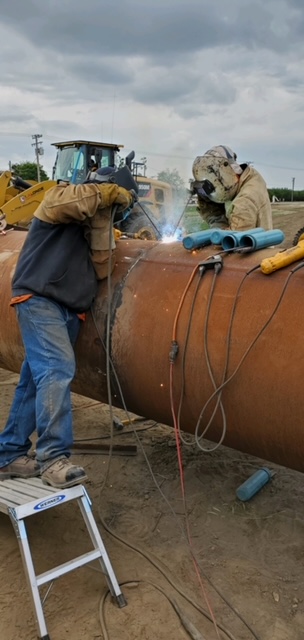 In 2018 we teamed up with the Joint Venture of Dragados and Flatiron to begin work on the California High Speed Rail project in Fresno, California. Our primary scope of work on this project has been to weld all the steel utility pipe and the water lines throughout the project that have ranged from 6" diameter up to 98" diameter along what will be the nation's first high-speed rail alignment in California's Central Valley.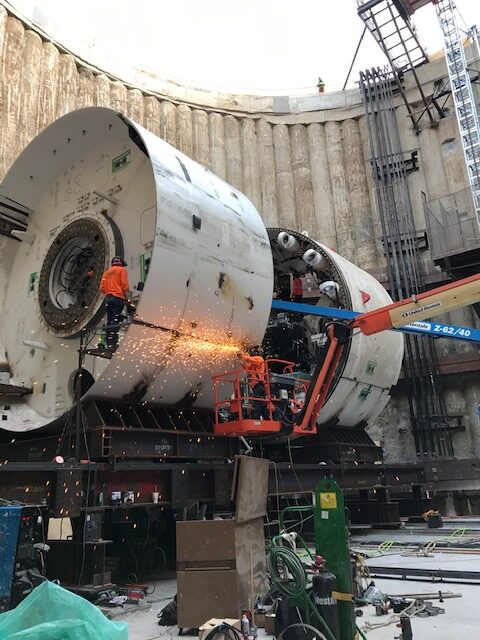 In 2019 we started the construction of two Herrenknecht Tunnel Boring Machines for the joint venture of Frontier Kemper / Turo Perini. These 23 foot diameter machines will be used to tunnel under the streets of Los Angeles, California as part of the Purple Line Extension project. We are scheduled to complete the welding of the second machine by February of 2021.
Lake Perris Bypass Pipeline Relining, Spec 1972
Raw Water Facilities 1.0 Project